It struck me that the internet has a TON of funny stuff on it. So I scoured the web looking for some of the funniest gifs I could find inspired by Mortal Kombat over the years.
Oh, yeah. And Mortal Kombat is here in 6 days.
Sub-Zero strikes the striker.
Keanu is Lin-Kuei.
Scorpion can be such a dick.
Outworld doesn't have any ice rinks.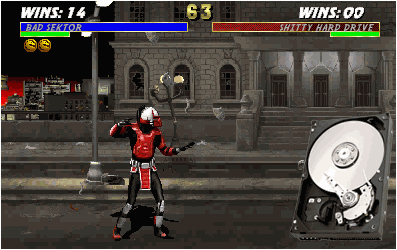 There's not much cyborgs can do for bad hard drives, either.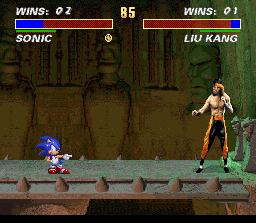 Liu Kang's terrible. Or Sonic is awesome!
Simply magical.
Even spectres need a day of relaxation.
Flip-book Fatalities
And with that, the internet broke.
Pikachu stealing Raiden's moves again.
Three guesses: Who ate the last donut?
It's worse knowing that Raiden could just teleport.
Rob Ford-ality!
The true source of Scorpion's rage.